Bands aus Schottland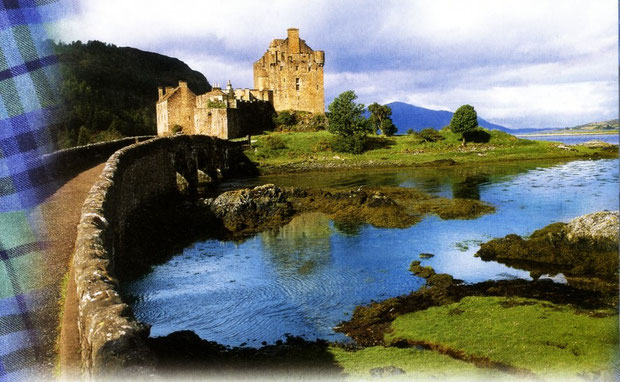 Ich habe von Juni 2016 bis August 2019 (Letzter Gig bei Folk am Neckar am 03.08.2019, ausverkauft) für die Band als Booker und Agentur in Deutschland gearbeitet. ich bin mittlerweile mit der Band sehr gut befreundet und bedanke mich sehr für das mir entgegengebrachte Vertrauen.
Zur Info: Die Band hat sich Anfang 2019 entschieden mit Mark Green (Ex Tourmanager RUNRIG) zusammen zu arbeiten. Das freut mich für die Band, habe ich doch in Deutschland einige Türen für die Jungs öffnen können.
Veranstalter die SKIPINNISH gerne buchen möchten nehmen mit Barry Stewart Kontakt auf, der jetzt für Europa für die Band arbeitet. Ich selbst kenne Barry sehr gut und wünsche für die Zukunft eine erfolgreiche Zusammenarbeit und stehe nach wie vor für jegliche Unterstützung wenn benötigt zur Verfügung.
Neuer Kontakt:
Barry Stewart
Booking/Management/Production
10247 Berlin
Germany
Tel +49 30 50340409
Mobile +49 163 9755705
barry.stewart@barrystewart-concertsandtours.com
TIDE LINES (SCO)
Scottisch Folk Pop

https://www.tidelinesband.com
https://www.facebook.com/wearetidelines
Tide Lines are a four piece band from Scotland who are heavily influenced by the traditional music of the West Highlands and Islands, but whose highly eclectic sound is driven by acoustic and electric guitars, with drums and keyboards. Their first single, "Far Side of the World", entered the UK download charts ahead of popular tracks by Coldplay and Beyonce, as well as Adele's "Hello", less than 24 hours after the band was launched on social media in June 2016. Tide Lines consists of Robert Robertson from Lochaber, Ross Wilson from the island of Mull, Alasdair Turner from Alness, and Fergus Munro from Glasgow.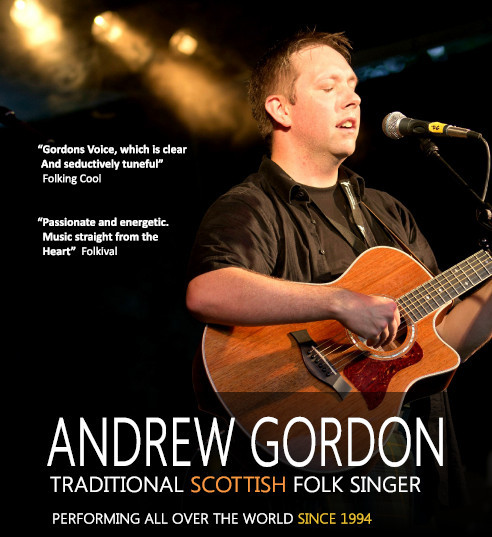 ANDREW GORDON (SCO)
Traditional Scottish Folk Singer

http://www.andrewgordon.co.uk
https://www.facebook.com/scottishandrewgordon
Over the course of his career he has performed in venues as far reaching as San Francisco, Minneapolis, New York, Grand Rapids, South Bend (US). Toronto, Collingwood (Canada). Amsterdam (Holland). Borken, Gladbeck, Menden, Gescher, Stuttgart, Nurtingen, Hei(de)land Games, Bremen (Germany).
Kongsberg, Notodden, Trondheim (Norway), Slagelse, Rude. Soro (Denmark). As well as all over Scotland.

Andrew Gordon has been a folkie for as long as he can remember. Brought up listening to the music
of The Corries, Andrew developed a deep love of Traditional (and not so traditional) folk music. He
started playing when he was 13 and had his first solo performance at 17 supporting Gaberlunzie in
The Kings Arms, Perth in 1994.
Like many Scottish musicians, Andrew remembers the days when the family and neighbours would
gather at Hogmanay, to drink, sing songs, and make merry. It was this community aspect that first led
Andrew to get involved, and he became a regular at sessions around Perthshire in his early career.
Things really began to take off for Andrew in 1999 when he played his first overseas gigs, visiting San
Francisco and racking up 9 gigs in 3 weeks.
Andrew steadily increased his profile, and the opportunity to live and play in North America proved too
exciting to turn down and Andrew moved across the pond in 2004. Over 18 months he performed all
over Ontario, Michigan and Indiana. On returning to Scotland in 2005 Andrew picked up where he left
off, and started building a touring schedule in Europe. Andrew now performs in Germany several times
each year, and is a regular at Stadthalle Gladbeck, Hermannsburg Hei(de)land Games, Folkival Festival in
Nurtingen and the Kutschenmuseum Gescher as well as venues in Stuttgart, Wezlar, Grevenbroich,
Hagen, Altena, Borken, Bremen, Celle, Bad Fallingbostel and Esslingen. He also has annual trips to Norway and Denmark. Andrew has also been lucky enough to perform with Skerryvore and The Red Hot
Chilli Pipers in Scotland, and with Sean Cannon from The Dubliners at Stadthalle Borken.
Andrews' music features a rich mix of traditional and contemporary Scottish songs. Some Irish, Canadian
and English tunes also make it into the set. Folkingcool.co.uk said there was something compelling
about Andrew's music and passion. Fellow musician Brian Higgins has always been a fan of the "robust"
rhythms on both guitar and bodhran that Andrew uses to accompany his distinctive and passionate
singing. Andrew believes that one of the reasons audiences get behind his music is that he "gives it
some welly".

The last few years have been very successful and Andrew has been playing more and more venues,
racking up around 100 shows each year.                                                                    

NÁE BORRÁ (SCO/ENG/D)
Náe Borrá, die etwas andere traditionelle schottische Musik

http://www.naeborra.de
https://www.facebook.com/Náe-Borrá-517462421754489/
Kommt mit uns auf eine musikalische Reise durch die schottischen Highlands. Traditionelle Musik, teilweise neu interpretiert aber auch neu komponierte Stücke fügen sich zusammen, getreu unseres Namens: Náe Borrá - kein Problem ! 
Die etwas andere traditionelle schottische Musik!

Náe Borrá sind:
Ronnie Bromhead,
Kim-Thorben Hansen
Sam Endres
William Bell